Charge: Annual Fee – 500 EUR + fixed commission from rent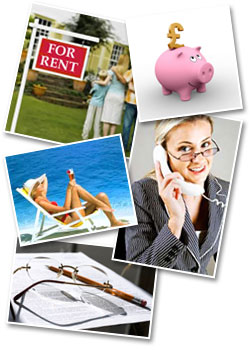 We offer full management and rental services to people who wish to get the maximum return from their investment. This option is designed for landlords who want us to take care of the complete tenancy from start to finish. This allows the property owner to simply receive their rent payments and have the confidence that their property will be perfectly maintained at any time.
Services include:
Valuation & advice

Market the Property (tour operators, travel agents ,magazines ,websites)

Carry out viewings

Prepare inventory

Collect rent & deposit

Upkeep of your property: cleaning, make up beds, airing of the rooms, laundering of towels and bed linen

Follow up for future rent payments

Carry out property inspections

Co-ordinate repairs

Invoice monthly rental income

Checkout tenants at end of tenancy

Current bills payments

For long-term tenants (27+ nights of stay) also:
Prepare Tenancy Agreement
Notify utilities companies & Council Tax Office, of change in occupancy
Collecting future rent payments

We charge commission of 15% when we rent your property on short-term basis (1-27 nights of stay) or we charge a commission of 50% of the first monthly rental when we find a long-term tenant (27+ nights of stay).
Our representatives are constantly in touch with the property owners with up to date information about reservations, expenses, income, etc.

Owners can use their property provided that they have informed us two weeks in advance.
ask us about this service
Rental Only
find out more
Accountancy and Taxes
find out more
Maintenance Only
find out more