Charge: € 250 per year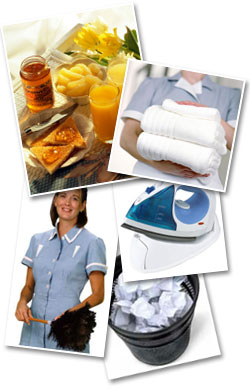 This service is created for property owners who wish not to rent their apartment / villa or wish to do it themselves. We will look after and maintain your property making sure it is in excellent condition at any time. Our staff of hygienists will do the cleaning, refreshment, bed making, airing the rooms, laundering towels and linen, cleaning tiles in the bathroom, cleaning windows and cleaning carpets and furniture.
Your property will be visited once every two weeks and will be maintained at top quality.
In need of serious repairs we will provide a quote for fixing the problem and will organize the work process. A report will be submitted to you upon completion.
For providing maintenance service we charge 250 euro per year.
ask us about this service
Maintenance Of Communal Areas
find out more
Rental Only
find out more
Accountancy and Taxes
find out more