Charge: € 125 per year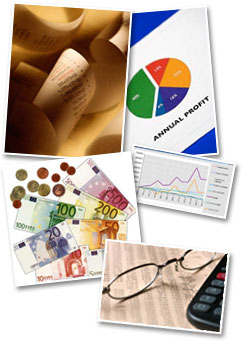 If you are a foreign citizen and own property through a limited company then you have several legal obligations as paying property and company taxes.Therefore services of a qualified accountant are highly advisable.

Your annual property tax is due till March each year for the liability for the previous year. The deadline is the same for applying in the tax services with an annual tax declaration for your company.

If you wish us to take over the accountancy duties for your company, we will need you to supply the originals of your company documents and company stamp, as well as a suitable power of attorney to represent the company in front of the tax authorities.

For companies without any additional activities we charge 75 Euro per year which will cover the annual tax report and submission to the local tax office.
To make an inquiry in the Municipality for the size of your property tax and performing the payment -
50 Euros
(this amount is separate from the size of the tax for your property)

If your company is operational the charge is paid monthly and is subject to additional negotiation, depending on the amount of work required.
ask us about this service
Maintenance Of Communal Areas
find out more
Rental Only
find out more
Full Management And Rental
find out more